By
Newton

Date
2009-07-06 00:09

Edited high-poly model from Matthi (now ~600 Triangles). Still missing are a few sand sacks attached to the basket (for deco) - thats why I left space in the uv map. The anchor will be an own object.
License CC-BY 3.0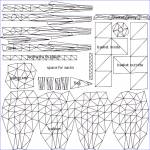 By
MimmoO
Date
2009-07-06 13:19

Anchor ahoy!


By
Newton

Date
2009-07-07 15:38

Can you make a high-poly model for the anchor and render it as 64x64? It'll be a sprite in the game.


By
MimmoO
Date
2009-07-07 17:11

k - didnt knew we are still using sprinte, i thought everything would be made of models.


By
Marky

Date
2009-07-07 19:19
I am working on a texture for this if you don't mind. What are the four small parts left of the flag?


By
Newton

Date
2009-07-08 16:41
Edited
2009-07-08 16:46

Hm I got the proportions wrong. Perhaps I should leave this kind of work to proper 3d artists... Also, after talking with ModernClonker, perhaps this model is a bit too low-poly if one consideres that the thing is about as high as the wind generator.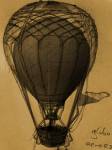 By
Sven2

Date
2009-07-08 18:46

For gameplay reasons, having correct proportions might not be such a great idea, because you would either get a platform that is too small to load vehicles on it, or a balloon that is too large to navigate through Clonk landscapes (Especially if we zoom in, which would promote the design of much smaller landscapes).

By
Newton

Date
2009-07-08 20:13
Edited
2009-07-08 20:16

The balloon on the sketch is far from having correct proportions, look it up on google images. I think if first the model is created with a uv map (and normal map), one can later change the proportions without changing the uv map (and thus trashing the texture- and normalmap work).
Matthi, what do you think?
Powered by mwForum 2.29.7 © 1999-2015 Markus Wichitill