By
Armin

Date
2016-09-24 11:06
Edited
2017-06-24 08:55
Winter food

Your chieftain from Goltrot waits for a package full of winter food from the adjacent settlement. The messanger, who was supposed to bring it to your village, disappeared on half his way.

You and a bunch of knights go and try to take the winter food back or even better: Bring the messanger back as well.

The scenario is finished when one finds the said food bag and brings it back home. Tip: There is a normal and a good ending!

--------------------------

German & English language.

Update 24th June 2017 (See Author.txt for full changelog)
1.3
Fix scen by renaming Rule_Restart to Rule_Relaunch.
Add Version.txt.
Add tip to the scenario description.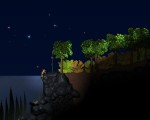 Powered by mwForum 2.29.7 © 1999-2015 Markus Wichitill