By
tinu

Date
2009-07-19 08:32
Hi, im new to OpenClonk. What I miss in this forum is a place, where new people can introduce themself. I think its good to have a picture of the people you're "working" with (I dont mean a photo). So I start.

I'm tinu, 23 years old and live in Switzerland. I study medicine in Zürich, which takes most of my time.

I started playing Clonk when Clonk 4 was just new (don't know, when this was). After Clonk Planet I stopt playing, and some months ago I rediscovered it. I like the idea of free and opensource software, and so I want to participate in this project.

I can deal with 3d Studio Max (not yet with blender, but I think its easy to import/export), Photoshop and Illustrator. I dont have experience in programming games, so I think my role will be more to design and to think-tank.

Hope, people will follow my idea of personal introduction. Can any admin please move this thread to the right place and by chance make it sticky? thx

By
MastroLindo
Date
2010-02-08 21:49
I am mastrolindo, Stefano in real life.

25 years old, italian, i have a master degree in software engineering and I am actually working as an IT consultant in Dusseldorf, Germany.

Before that I spent 9 months studying in Cork Ireland for Erasmus, and after 6 months working as an intern in Paris.

I know quite a lot of computer languages, java, c/c++, php, C#, windows and unix scripting, etc, and I have quite a good theoretical background also on graphics programming with DirectX or XNA.

I always love good opensource game developing communities, even if for time and other interests (I study/work all the time at pc, I try to avoid when I can to do that in my free time as well :)) I never managed to be an active "open developer".

I hope sometimes this will change, work right now is very busy and gf/friends take all the rest of time, but who knows?

I am a kind of perfectionist, so if I do a thing or I do it at 100%, or I don't do it. Unluckily right now I just cannot do 100% in OC, so I decided to stay aside.
Meanwhile I always lurk around the forum, checking for news and trying to follow the topics and what's discussed... maybe one day I will start contributing.

I started playing clonk when Clonk Endeavour was released. Always loved the game, but since I learnt to play it when i was a bit older than the majority of you and less attached to its traditions, I was always trying to bring new ideas and "little revolutions" on clonk design, at least on forums discussions. I have always see clonk as a game with a HUGE potential, never exploited completely for a variety of reasons, and I really hope that one day I will see in openclonk the things I have dreamt about it.  For this reason I really support this project :)

By
zratchet

Date
2010-07-10 20:33
Edited
2010-07-10 20:45
Hello, I'm also new to both Clonk and OpenClonk. Saw info about Clonk by chance in comments on Shacknews.com
I'm Michael, 25 years old and live in Austin, TX. I'm a producer and designer for an indie game studio and coordinator for the IGDA's Indie Games SIG and an open source devotee.
I can help with finding people, designing things, finding publishing/funding, quality assurance/testing, community management/growth, general management/production, and business/legal related stuff (to some extent).
I just found Clonk a few days ago and really like the concepts, so want to help out and bring it to a bigger audience!
Also interested in learning German language since I've participated with so many German open source teams and it is in my heritage (last name is Lübker )
http://www.linkedin.com/in/zratchet

By
Sidewinder

Date
2010-11-27 22:24

My friend (Ringwaul/Charlie) is forcing me to introduce myself.
Hey, my name's Andrew, I'm 18 years old and I hate introducing myself. I've hated introducing myself since I was three, and I use this hateful introduction often. Through Charlie, I've known Clonk for about 2 years now starting with Clonk Rage and through my friend's involvement in the project, I've known about OC for more than a year. I like to test it and maybe contribute ideas but I cannot do anything related to game developing besides the theory behind it.
Myself, I'm currently in University and undergoing flight training to become a commercial pilot; Clonk is a hobby of mine.
Anyways, I look forward to seeing if I can provide some sort of aid to the project.


By
TheLinuxist

Date
2010-12-21 19:16
I am Chris, aka TheLinuxist. I'm playing Clonk since CP became Freeware. Since CR became available for Linux, there was no reason for me to keep using Windows, which didn't ever work well and/or fulfill my needs, so I changed to Linux entirely. I develop OpenSource Software since 2007 and I really apreciate your work, as it is a great addition to the open source scene.
I am 17 years old and started programming in the age of 11.
I live and work in Germany as an office clerk trainee, so there is not too much time for playing OC at the moment.


By
Asmageddon

Date
2010-12-21 19:57
Hi there, fellow Linux user!

Btw, what DE, gadgets, etc. do you use?

I use xfce4 and avant-window-navigator, but there are tons of Ubuntu/GNOME stuff left in my system.... I definitely will be installing something like Arch on my next computer....

By
TheLinuxist

Date
2011-01-02 22:11
I use Ubuntu and Gnome. A lot of wine stuff, but almost nothing else...

By
WieselTrupp

Date
2011-01-03 10:33
My name is René, i am 26 and i live in Hannover, Germany
I am an electrician, working for a smaller company gives you plenty of free time to use for very important things like gaming and surfing :D

i play clonk since clonk planet because i really like the idea of digging around, building a city/base/fortress in 2D.
i am using ArchLinux and im happy that openclonk gives support on this OS too. since ClonkRage, i dont whant to miss clonk on linux, its one of the games i play nearly everyday.

im not an experienced code wizard but i try to help with ideas or small patches whereever i can as long as it is constructional to the project.

By
Kizzurazzgabi

Date
2011-02-08 22:34
I'm robby, 19. been playin the clonks since god knows when ;P. Me and my bros have been playin multi-player forever now.
Am currently studying basic programming and such, and have made it a personal goal to contribute when I get good enough.

I find it awesome that you guys are continuing the clonk series, i was getting down and depressed thinking poor clonky games were soon to be history.

I'm looking forward to seeing how OC turns out, and i'm enjoying what you guys have done so far. Keep up the good work :D


By
Killtech

Date
2011-02-21 04:00
Edited
2011-02-21 05:24

greetings,
my name is Matthias and i'm from Germany.
i started playing clonk not long ago with clonk endeavor. actually a friend of mine forced me into this game against my will but with time i fell in love with it. that happened in the moment when i discovered the editor... and what it was all able to do. since i'm experienced c++ programmer i had no problems with learning how to modify things... and over a year a the whole content i modded together with my friends grew to a really huge size basically rewriting lot of the concept of the original game. however we never uploaded our mod anywhere because it originally contained some work of other people (which was nearly completely rewritten in the end except for the original graphics).
and anyway without a tutorial probably most clonk players might have been unable find their way in our scenarios/mod. basically we made the game a cooperative only game-play in very challenging scenario settings that needed at least 50 hours of teamwork to complete. however game fun was always limited due to the fact that the games performance suffered considerably on large maps with lots of objects... the engine simply wasn't build for that.
so i was glad to see that clonk is still developed. and i am considering returning to modding this game again.
do you look for some helping hands?


By
Newton

Date
2011-02-21 14:57

A challenging scenario(?) with cooperative game-play sounds interesting. Because you mention 50+ hours to complete the scenario, my first thought was "7 keys". What is/was your mod about?
Edit:
(And, welcome!)


By
Killtech

Date
2011-02-21 16:58
Edited
2011-02-21 21:06

hmm... to start i maybe include a picture of our settlement first -
it is a fragment of our 36 hours save game.
our games were very difficult settling scenarios where build up the economy was very challenging and the economy was largely extended. to provide the right challenge our scenarios contained all possible environmental hazards (of which many were added by us). e.g. apart from earthquakes, meteoroids, volcanoes, lightning the settlement in picture is above a large ocean with many sharks in it and there are also crows flying around harassing clonks (note: our crows could pass bridges. btw. elevators, water and clonks could pass too). the crows also could enter buildings and eat all stored food (and also heal themselves). another challenge was that ceilings of lose materials like earth could come down and needed to be supported with beams. and we introduced groundwater: tunnels below the water level sources of dripping groundwater were created slowly filling all deep tunnels with water. so either you had pumps running all the time or you needed to seal off the walls with pitch. some changes were made to render winter and freezing water much more difficult to handle. changes to digging to always produce excavated material - sounds not much but it made creating new tunnels much more complicated. buildings took damage and trees got chopped if their fundament was undermined. chopped trees also slowly visibly decay (they were added seasonal graphics too thus a chopped tree goes as it is->autumn->burned->pile of earth).
the scenarios were designed in such a fashion that you needed most of the stuff that was in the game. and it contained apart from the normal clonk elements we included all stuff from the clonk rage far worlds that fit into the concept.
the economy was extended by fuel to power e.g. submarines or drilling hammers, food system to acquire new clonks, seeds for reforestation, coins for the completely reworked trading system, alchemy ingredients for spell casting (but you needed to produce magic clonks and alchemy bags first), copper for conductors, all kinds of weapons to protect against animals, several magical resources to produce some helpful items like amulet for flying and magic bag (extend clonk inventory to by +10), potions, pitch for sealing walls, corals for underwater buildings (just taken from far worlds), a lot of electricity buildings as we reworked the old system, resource requirements for explosives were changed so that one needed much more different and harder to acquire resources to produce better explosives, torches to against counteract the fog of war, silos and refineries as an extended system for chemical factories dealing with fluids, vehicle upgrades (e.g. inventory extension for lorries or magic wight reduction)...
we made also many changes in the interface and handling. for example lorries could be switched to show their content (see screen shot) and you could display all the lines connected to one building and pick a specific one. as for the handling we made many improvements to the bridge elements that made them an essential part of any settlement (elevators and clonks could pass through but they still could be used normally). and also a lot of other things i don't remember right now.
... i think i'll upload the mod on ccan after all. it lacks any tutorial to or description of all its features... but well. better then just let it unused on my hard drive.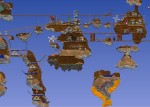 By
Zapper

Date
2011-02-21 17:17

Sounds interesting :)
>... i think i'll upload the mod on ccan after all. it lacks any tutorial to or description of all its features... but well. better then just let it unused on my hard drive.
Don't forget to include test scenarios!


By
Killtech

Date
2011-02-21 19:39

too larage for ccan it seems. 27 MB. well, i've uploaded it on RapidShare for now:
http://rapidshare.com/files/449147680/CoopMod.rar
there are some text files that contains some description about our mod. start with Short Desc and then the Features ReadMe. however it's all in German for now...
and well the mod was originally intended for private use only so... you know.
Powered by mwForum 2.29.7 © 1999-2015 Markus Wichitill